the specialist for windbreaks and adjustable windows
Discover with us innovative solutions for your terraces and balconies - motorized sliding windows, height-adjustable glazing and vertical glazing. With CAFÉ AU LÄ you protect yourself from wind and reduce traffic noise at the same time. We place great emphasis on high security in our sliding windows and customize all products to meet the needs of our customers. As the first Swedish family company to offer electric sliding windows, Svalson is an experienced partner for your glazing projects.
We would be happy to consult with you on your unique sliding-lift window project.
Everything you need to know about each window.
What makes us strong in the field of lifting windows and sliding windows.
Lifting and sliding windows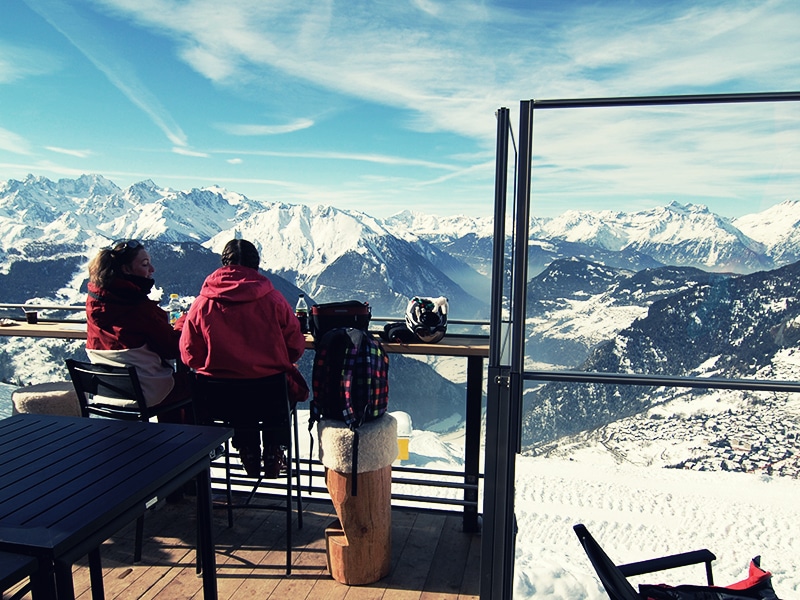 With us you get customized, manually operated as well as electric sliding and lifting windows. Open and close them horizontally and vertically at the touch of a button, foot switch, remote control or alarm transmitter. All windows close tightly and airtight, they move without vibration and quietly. The intelligent control allows you to program custom functions such as a ridge stop or automatic closing after a certain time.
In addition, the control is compatible with existing fire protection systems. Depending on the requirements (e.g. security windows), the glasses are integrated in an aluminum-steel or wooden frame. Whether for a reception area in a company, sales counters or counter windows in public facilities (e.g. post offices), with us you can put together your individual lift/lower or vertical sliding window.
Ready for installation - Plug and Play
The sliding window is supplied fully assembled.
Custom made
All our sliding windows and windbreaks are made according to customer's requirements.
Sliding windows for every purpose
INTECH-ICS AG offers you a wide range of sliding window solutions for various environments that meet high requirements for safety and ergonomics.
Our products are easy to open at the touch of a button and can be customized according to your needs. We will be happy to advise you on choosing the perfect window for your needs, whether indoor or outdoor. INTECH-ICS AG is the official distributor of Svalson products in Switzerland.
Electric vertical sliding window that adapts to the ever-increasing security requirements of public spaces while being discreet.
Horizontal sliding window
Horizontal sliding window, electrically operated, suitable for increased security requirements in public spaces while maintaining slim profiles.
Protect yourself from all sides on a terrace, balcony or restaurant. Depending on the weather and desire, the height of the movable part of the window can be infinitely adjusted by hand.
flexible height adjustable